Consider pain in your feet as a warning indication of possible health issues. Common problems, which often send an individual to a doctor, include bunions, unpleasant odors, ingrown toenails, calluses, corns and fungal infections. Before these problems become more serious, see a foot physician right away.
It is better to move rapidly at the first indication of discomfort than to wait until the symptoms worsen. Thus, it's great if you visit http://www.modpodpodiatry.com.au immediately and learn useful information about podiatrists prior to making your appointment to ready yourself.
Office Visits
The initial appointment with a foot physician includes more conversation than anything else. You can expect the doctor to ask several background questions to understand the problems and symptoms. Even though you may feel uneasy about your feet, foot doctors are very familiar with issues, which affect a lot of people.
It is not likely that your specific issues will be more unpleasant and unusual than that of other patients checked by a doctor. Further, your podiatrist might want to see you walk to evaluate your gait. Normal walking patterns could be a vital part of your foot health and concerns.
How To Prepare For An Appointment
Preparing beforehand will guide you to make the most of your appointment with a foot physician. Here are some things to take into consideration:
Make sure to jot down details about your health history if you believe you might forget some of this detail. Include information about family health history, illnesses, and surgeries.
If you got copies of X-rays and test results, which associate with your present problems, bring those items with you. List down all medications you're currently taking, which includes over-the-counter medications and vitamins.
You can either wear or bring the shoes you use most often to your appointment. That being said, your doctor can assess the shoes to verify your typical wear pattern that can give essential detail for diagnosis.
If you have particular concerns or questions, list them down so you can remember. Think about the cases when you feel signs the most so you can share this information with your doctor. For instance, if you observe discomfort when sitting or exercising, write these details to share with your doctor.
Things to Avoid
A lot of people feel compelled to do exercise self-care prior to visiting a podiatrist. Women may like to shave their legs before meeting them; however, this isn't mandatory. Prevent from painting your toenails or getting a pedicure. Don't trim your nails as well. This will let your physician get a sample if needed.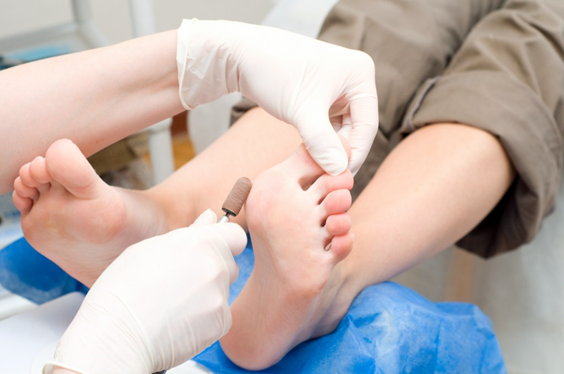 Final Tips
Make sure to wash your feet first before you conduct a visit to your doctor. Physicians normally value assessing clean feet. Wear a clean sock to prevent odors. After you receive information from your doctor, ensure that you understand it.
It's simple to ignore your feet unless they are hurt. To keep your feet clean and healthy, pay attention to signs and be proactive to search for treatments for concerns. Quick diagnosis from a foot doctor at ModPod Podiatry often lessens problems and helps you overcome them comfortably.